Dongtae is a loser. He is rock bottom in everything, be it looks, grades, luck and even love.
                                     But things can change.. What if you could be reborn?
             One day, he happens on a magical cube called "dice" and is given the chance to be "reborn".
                        That dice is the cube that changes everything..
                            If you could change your life by playing a game, would you?
                                                                      . . .
                                   By....   Yun Hyunseok
Information
Edit
The webtoon
Edit
Original webtoon from Naver: http://comic.naver.com/webtoon/list.nhn?titleId=557676
D.I.C.E The Cube that Changes Everything
The Dice webtoon was made in 2013 and ongoing, the author is Yun Hyunseok.
The story follows Dongtae, an unlucky boy who has problems with almost everything. Looks, grades, and even getting bullied, he hates his life. But everything changes when Taebin, a Dicer, transfers. Upon obtaining a mysterious, iridescent dice, his life becomes little more interesting.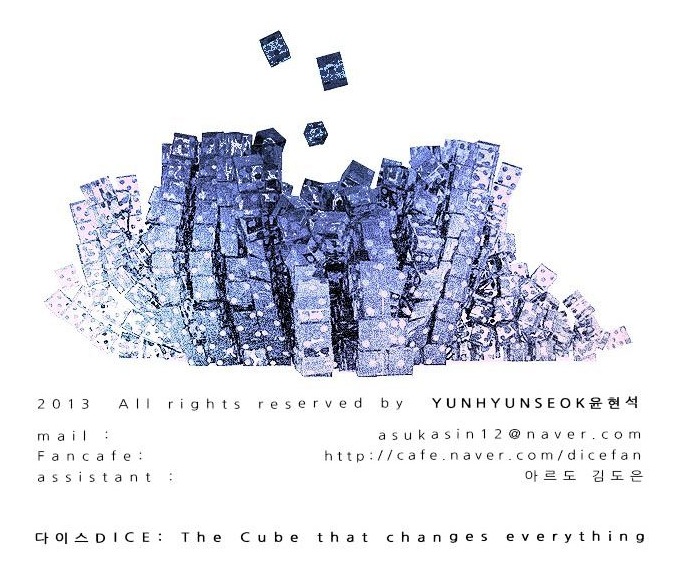 Soundtrack:Edit
DICE: Chaos
Edit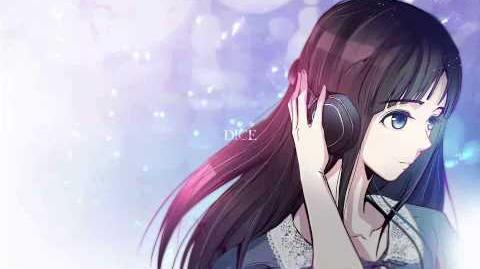 DICE: Pandora
Edit
DICE: The Star
Edit
DICE: Dahlia
Edit
DICE: The First Day
Edit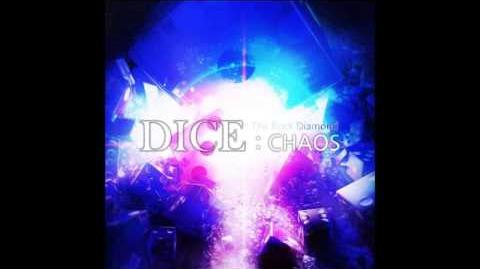 DICE: Black Sheep
Edit
DICE: Are You Happy
Edit
DICE: REBIRTH
Edit
Daum

Black Behemoth   •  Jack, the American Ghost   •  Red Storm   •  Trace   •  Twelfth Night (2nd Wiki)   •  Wake Up Deadman

Foxtoon

Lezhin

Naver

Ability   •  Abide in the Wind   •  Americano Exodus   •  Aura from Another Planet Wiki   •  Bastard   •  City of Dead Sorcerer   •  Crepuscule   •  Dear, Only You Don't Know   •  Denma   •  DICE (2nd Wiki)   •  Divine Bells   •  Dr. Frost (2nd Wiki)   •   The Flow   •  The Gamer   • Gepetto   •  Girls of the Wild's   •  The God of High School   •  Gosu   •  I Don't Want This Kind of Hero   •  Knight Run   •  Kubera   •  Lessa   •  Magician   •  Mima of the Forest   •  Nano List   •  Noblesse   •  Nowhere Boy   •  Orange Marmalade   •  SHADOW   •  Spirit Fingers   •  Sidekicks   •  Soul Cartel   •  Supernatural Investigation Department   •  TAL   •  A Thousand Years Ninetails   •  Tower of God   •  Transfer Student Storm Bringer   •  Trump   •  UnderPRIN   •  unTOUCHable   •  Winter Woods   •  Wonted

---
Ad blocker interference detected!
Wikia is a free-to-use site that makes money from advertising. We have a modified experience for viewers using ad blockers

Wikia is not accessible if you've made further modifications. Remove the custom ad blocker rule(s) and the page will load as expected.